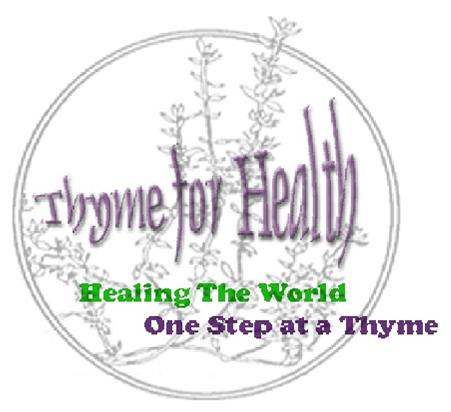 We carry a large line of aromatherapy and herbal products we manufacture ourselves out of the highest quality ingredients. We also carry over 150 bulk organic and wildcrafted herbs. We believe quality is everything.
VEGAN RAW WILDCRAFTED ORGANIC
HANDCRAFTED ARTISAN GLUTEN FREE

If you don't have the best quality ingredients then you don't get the best quality results.

Here at Thyme For Health we recommend a Vegetarian Diet with lots of Raw & Living Foods combined with Herbal Support for optimal health. We believe that no animals should be sacrificed for the manufacturing of our products.
If you are looking for alternative ways to learn about your health check out the medical intuitive readings with Charlotte under the Clairvoyant Reading button.